Resort Activities
Join our FUN team for a variety of cultural and fitness activities to make the most of you Kauai vacation at The Westin Princeville Ocean Resort Villas. From lei making to a movie night under the stars, rise to your best self through these energizing experiences.
Click here to see our Activities Calendar.
View our updated Fitness Classes here.
The Cure For Island Fever
Enjoy a new way to Play Well during your visit to The Westin Princeville Ocean Resort Villas. The Cure for Island Fever is a live-action puzzle experience where participants race agains the clock to solve a series of puzzles to find the answer to a riddle.
THE CURE FOR ISLAND FEVER
You've wandered into The Doctor's lab, where he has just found a cure for "Island Fever." The cure has been locked away in a safe place, and it's your mission to find it.
Follow the clues. Find the cure.

Available each Monday, Wednesday and Sunday
1PM, 2:30PM and 4PM
Recommended for ages 12 and up, 4-6 participants. $12 per person
Space is limited, dial 808.827.8700 or dial "0" on your villa phone for reservations. Schedule is subject to change or cancellation without notice.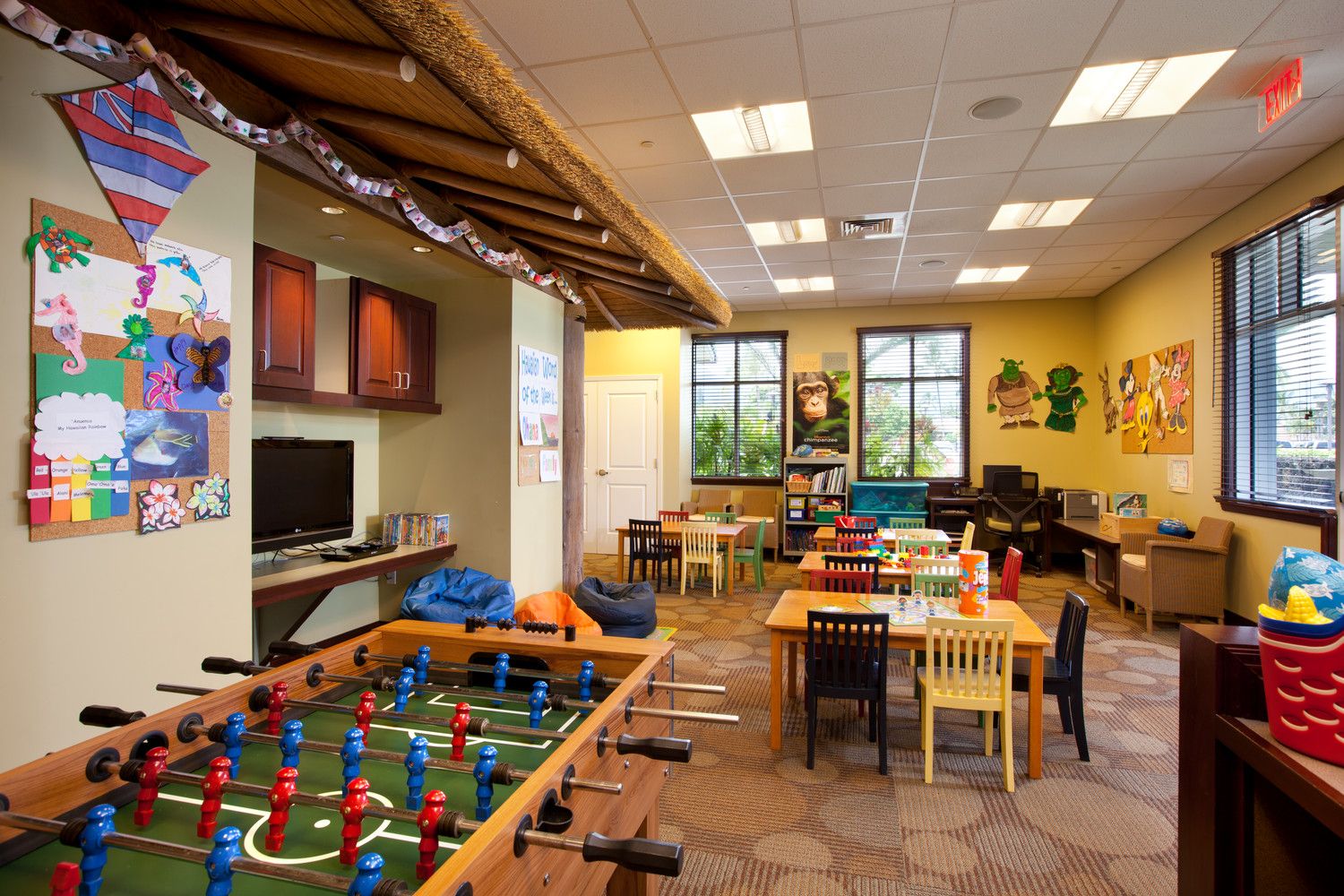 The Westin Kids Club®
The Westin Kids Club® will inspire and entertain children from ages 5 to 12 with programs designed to introduce children to Hawaiian culture and traditions while having fun. With our attentive and well trained counselors, children can participate in lei-making, Hawaiian Word of the Day, swimming, board games, video games and watching movies at the day camp.
Monday & Wednesday | 9AM - 4PM
Tuesday | 6PM - 9PM (Parents' Night Out)
Thursday | Closed
Friday | 9AM - 4PM & 6PM - 9PM (Parents' Night Out)
Full or half days are available.
Reservations are required. Please contact 808.827.8808 for reservations
*Offerings subject to change without notice.
Reservations are required. Please contact 808.827.8808 for reservations