Savor Farm-to-Table Cuisine in Our Kauai Restaurants
Nestled on a lush cliff overlooking the Pacific Ocean, The Westin Princeville Ocean Resort Villas showcases fresh, local ingredients in an array of culinary delights on our island-inspired menus. Discover only the freshest produce and seafood from our favored local farms and fishermen highlighted on our menus. Satisfy all of your dining needs at our restaurants in Kauai, Hawaii. From our all-day dining venue, Nanea Restaurant and Bar, to our Princeville Market, Wailele Bar, 'Stay at One, Dine at All program', and our farm tour with dinner, our resort offers an array of distinctly different and delicious dining options.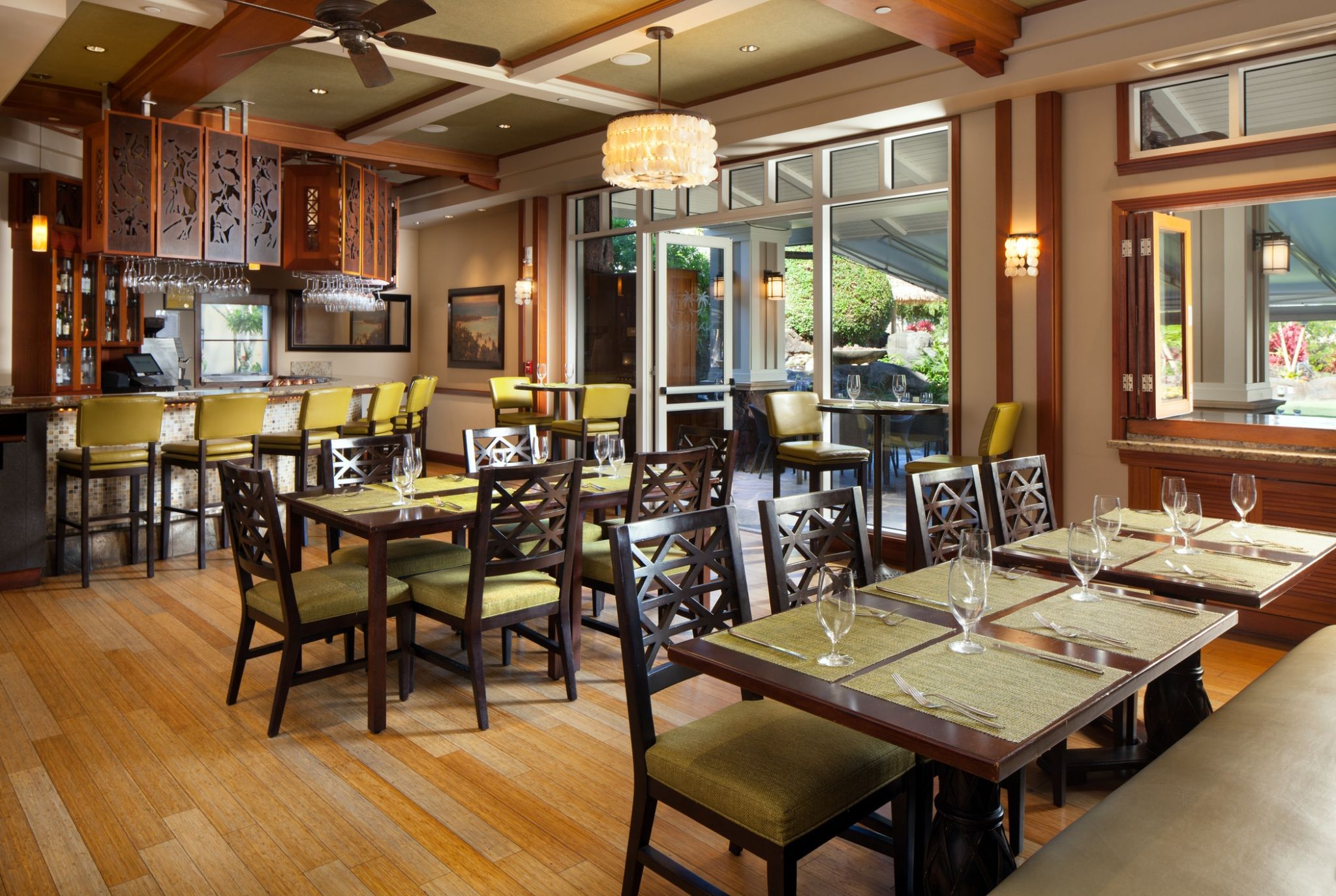 Nanea Restaurant and Bar
Dine at Nanea Restaurant and Bar, our signature Kauai restaurant. Enjoy our intimate indoor seating or open outdoor terrace seating areas with ocean views. Savor our island-inspired dishes for breakfast, Sunday Brunch and dinner, focusing on sustainability, local vendors, creativity and great taste.
In the evenings, Nanea Restaurant offers a five-course Tasting Journey that pairs delicious wines with seasonal dishes. Opt for our gluten-free and vegan menus, if desired. Allow our chefs to personalize your meal based upon your dietary restrictions.
Princeville Market
Savor a freshly brewed Starbucks coffee and light fare at Princeville Market. Our restaurant and market also offers fresh fish from Kauai, Hawaii, fishermen, marinated to perfection by our resort chefs. Cook your own fish on any of our 20 self-serve barbecue grills or in your villa kitchen or kitchenette.
Wailele Bar
Discover the best specialty tropical drinks on the island of Kauai at Wailele Bar. Enjoy our casual fare for lunch, and our pupus (Hawaiian appetizers) in the afternoon with your favorite cocktails. Take in distant views of the Pacific Ocean, the surrounding mountains and waterfalls from our poolside bar. Located adjacent to the main swimming pool at our resort, Wailele Bar welcomes guests in bikinis, board shorts and casual attire.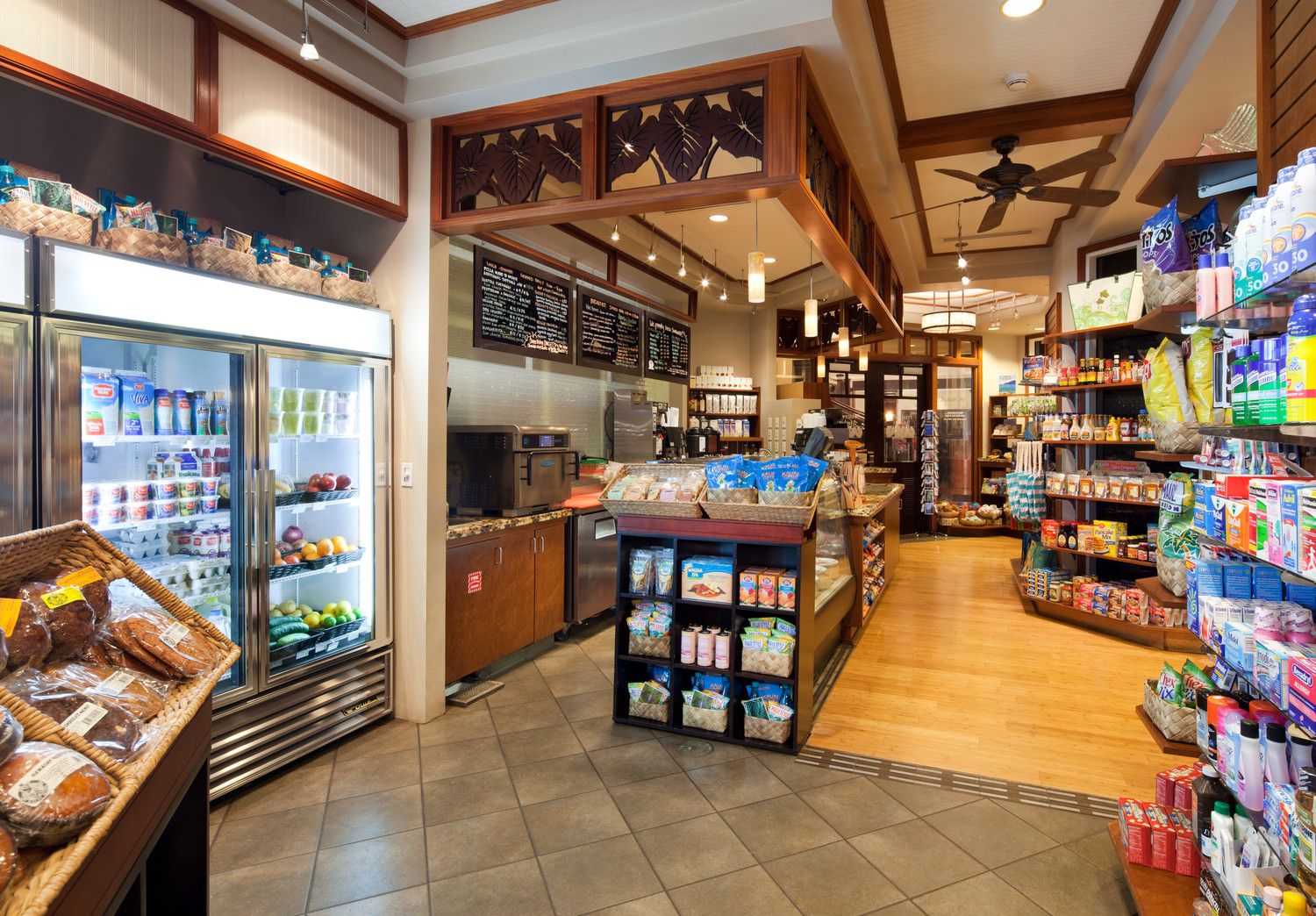 Villa Pre-Stock Grocery Form
Select grocery items from our Princeville Market order sheet, and our staff will hand-deliver your groceries to stock your kitchen or kitchenette. Our delivery service is available between the hours of 10 a.m. and 8 p.m. for your convenience. Contact our concierge to order your items or drop by the market to place your order. There will be a nominal service delivery charge added to all orders. From fish caught by Kauai fisherman to staples, our market offers all you need for a tasty meal in the privacy of your suite or villa in beautiful Kauai, Hawaii.
Villa prestock- 1 day notice
Villa restock - 4 hours minimum notice
Cancellation policy - orders cancelled within 2 hours of the scheduled delivery time (3 p.m. for prestock, varies for restock) will be charged a $25 restocking fee.
4.167% tax fee will be applied
A $5 delivery charge will be applied
When your form is complete, please contact the concierge to place your order.

He 'Aina Ola Farm Dinner
Reward yourself with a farm tour and dinner courtesy of Waipa Foundation's partnership with The Westin Princeville Ocean Resort Villas. Enjoy our exciting and personally fulfilling He 'Aina Ola, which translates to "A Nourishing Feast" in the Hawaiian language. Experience Kauai, Hawaii, as you've never seen it before. Discover history, lore, cultural stewardship, and see the island's bounty of vegetables and fruits. Get close to nature as you learn valuable insights of gardening in Kauai. Enjoy a walking tour of the Waipa Foundation orchard and gardens. At the end of your tour, you'll partake in a three-course dinner with wine pairings prepared by our resort's culinary team at Nanea Restaurant and Bar.
When: The event is held every 2nd & 4th Monday of each month. The walking tour begins at 4:30 p.m. at the Waipa Foundation, past the town of Hanalei.
Cost: $135 per person includes farm tour, dinner with wine pairings, tax & gratuity.
Reservations are required. For more information, please call (808) 827-8808.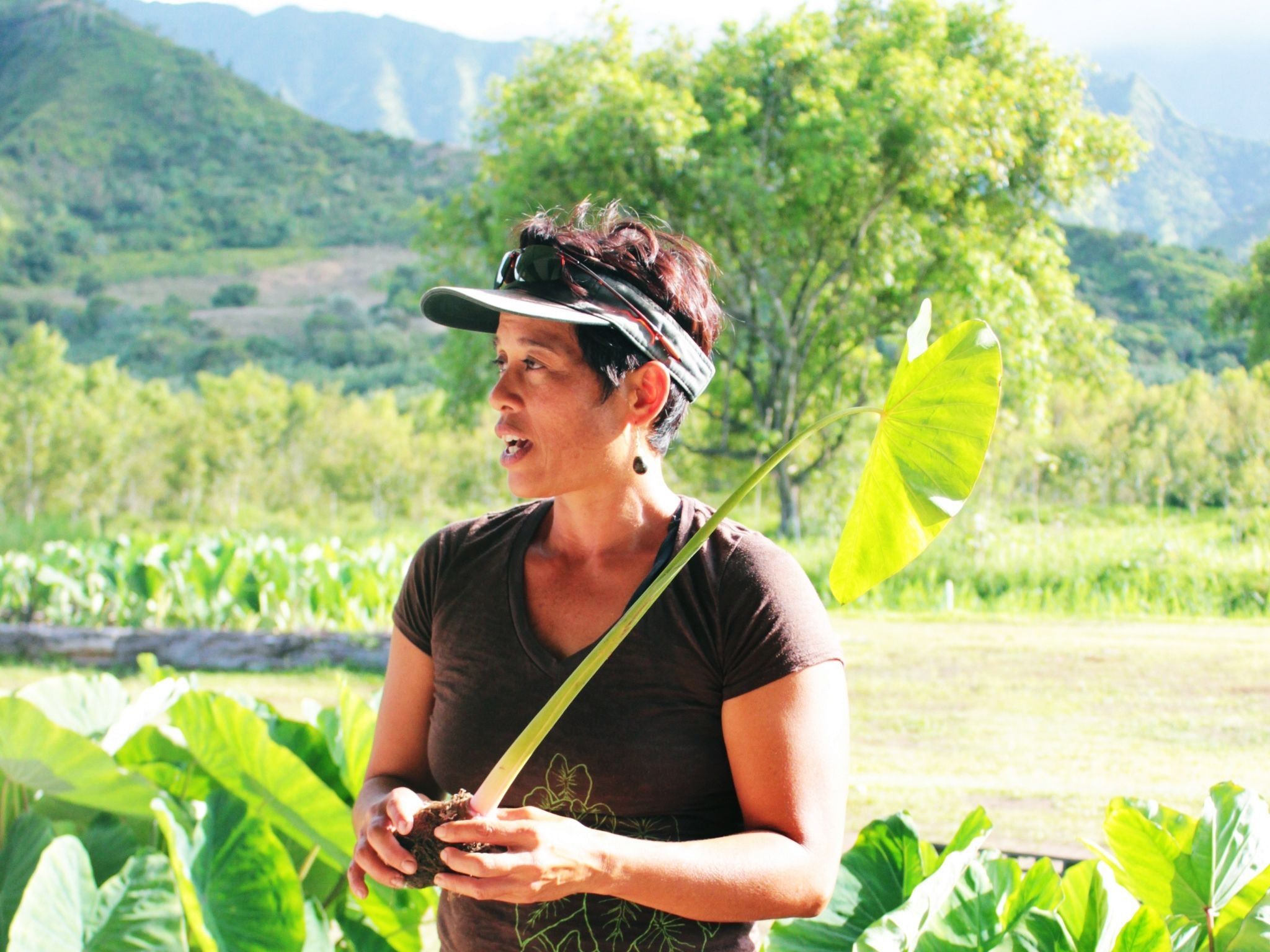 Stay at One, Dine at All
Dine at our Sister Properties in Kauai, Hawaii
Treat yourself to exceptional cuisine at The St. Regis Princeville Resort and Sheraton Kauai Resort with our 'Stay at One, Dine at All' program. You may charge the meals you enjoy at the on-property restaurants of our sister properties directly back to your villa. These charges will appear on the bill you receive at check-out.
Nanea-Tini Recipe:
Juice of ½ Fresh Lime
¼ oz Agave Nectar
2 oz Pineapple Juice
1.5 oz Kai Coconut Sochu
Combine ingredients into mixing glass or cocktail shaker with ice. Shake and strain into martini glass. Garnish with pineapple.
Cocktail Culture
Every Cocktail Tells a Story
As today's luxury travelers search for new and genuine vacation experiences, they also are seeking authenticity and meaning in their dining and beverage selections. Nowhere is this more evident than during the cocktail hour. Indeed, the carefully crafted cocktail is enjoying a well-deserved renaissance, particularly at the 11 SPG Resorts in Hawaii.
Starwood's bartender specialists, wine connoisseurs and mixologists draw from local culture and fresh island ingredients to infuse timeless elements and refreshing twists on old favorites, creating some "neo-classics" in the process.
It is the ultimate "cocktail crawl," as this special selection from our Hawaii resorts presents ways to sip and savor the rich flavors of world-famous Kona coffee, macadamia nuts, coconut, mango, passion fruit and more, all grown in Hawaii's lava-rich soil and prepared in an artisanal manner, packed with flavor and culinary history.
Highlighting a local story or featuring locally sourced ingredients, these cool signature cocktails are captivating extensions of Island lore. The carefully crafted libations draw on the rich history of the Hawaiian Islands and can satisfy the sophisticate's desire for "a more meaningful Mai Tai."
Enjoy these recipes and their delightful origins. As the locals say, "okole maluna" (bottoms up).

Cocktail Culture

The Nanea-Tini captures the bounty of Kauai's North Shore in a single glass with its sweet dash of agave nectar, pineapple, lime and Kai Coconut Sochu. Derived from the Hawaiian word meaning "fascinating," this luxurious cocktail will enchant all those who imbibe. Its skillful blending and perfect balance conjures up the warm breezes and the gentle rolling waves that break below the oceanfront Nanea Restaurant & Bar. Take a break with a Nanea-Tini and ho'o nanea, or as the Hawaiians say, "pass the time with pleasure."