Resort Swimming Pools
Refresh your body and renew your mind with a relaxing dip in one of our four heated swimming pools. The Westin Princeville Ocean Resort Villas features a main pool, several whirlpool hot tubs, two plunge pools and a children's pool.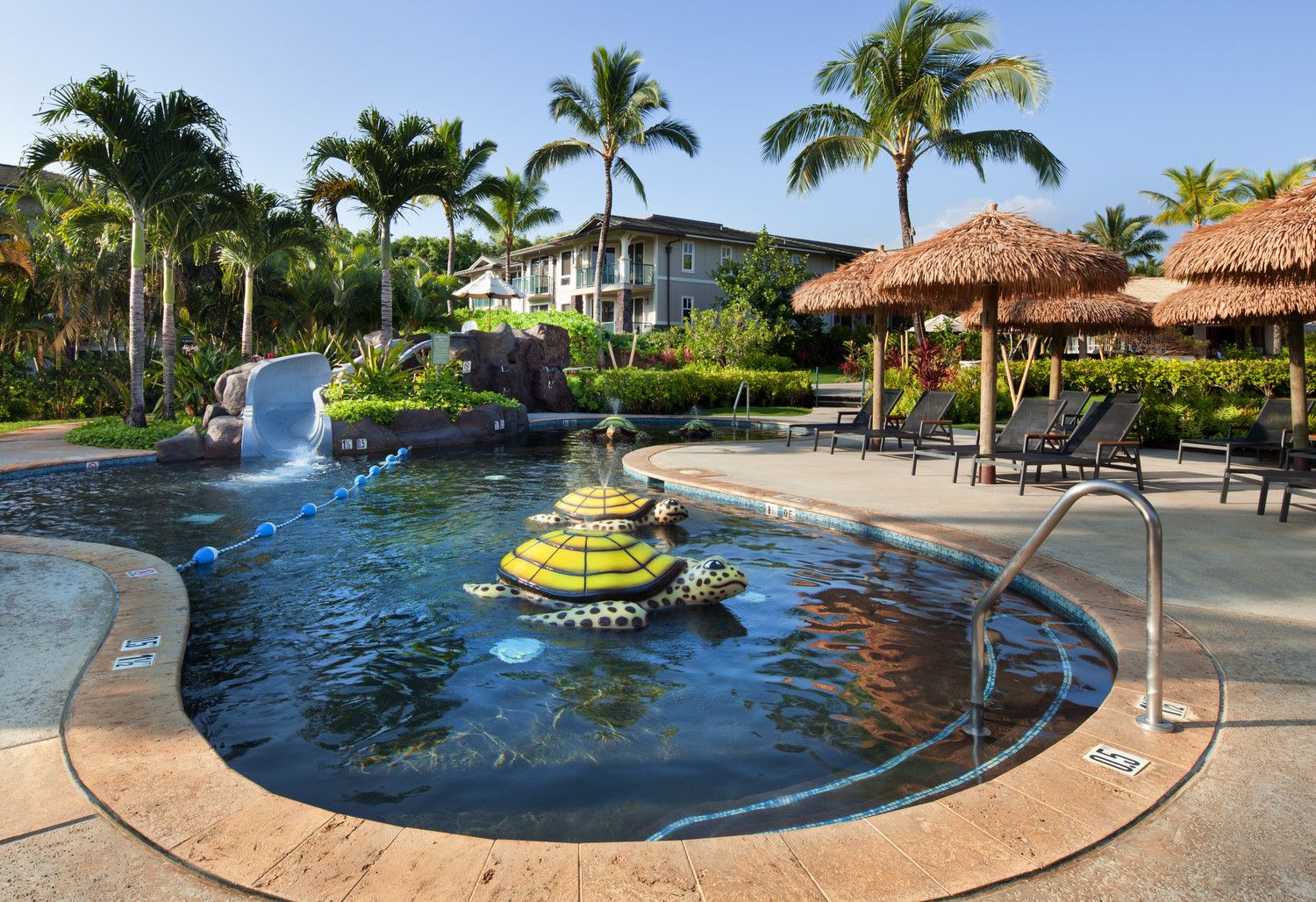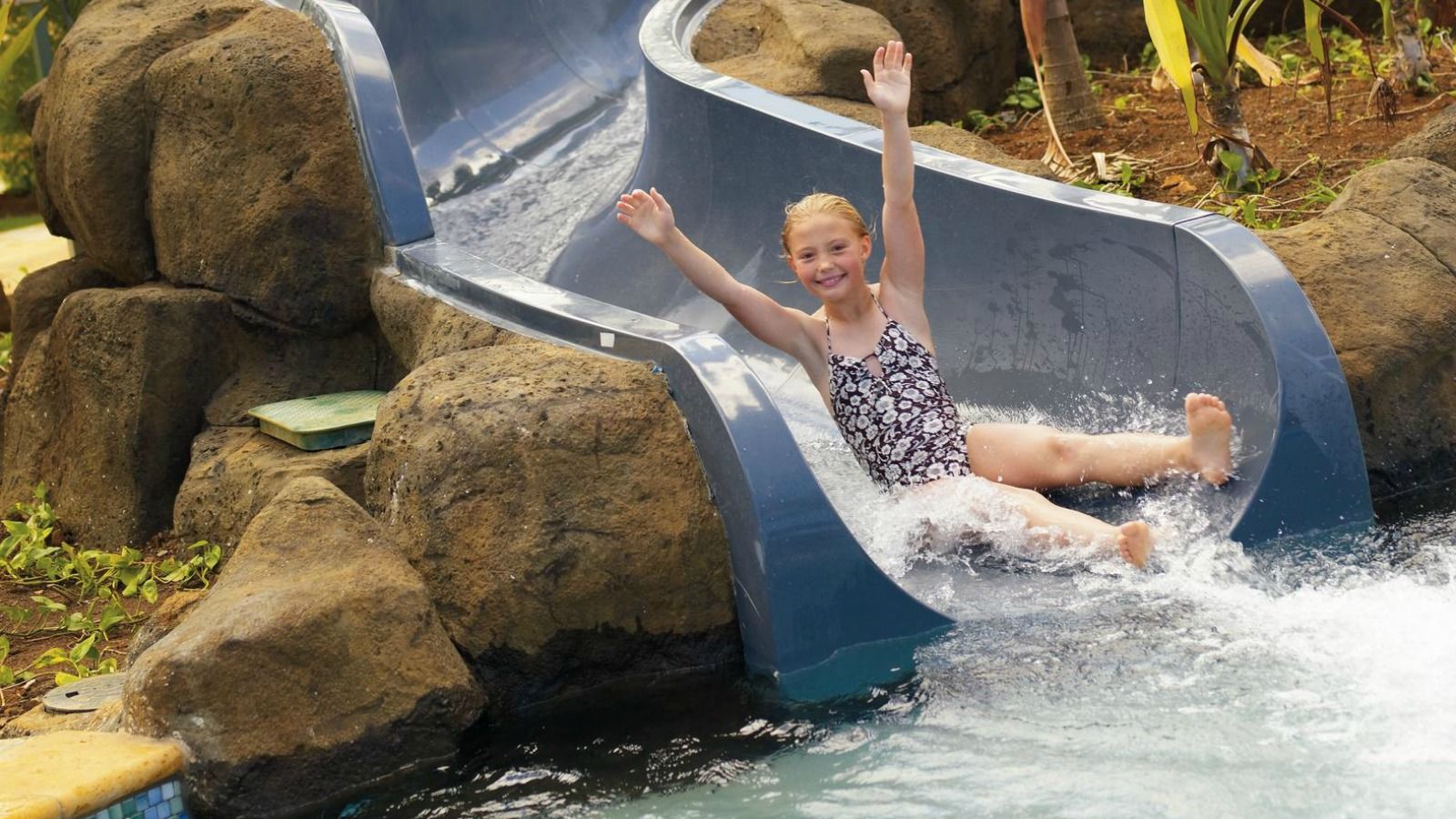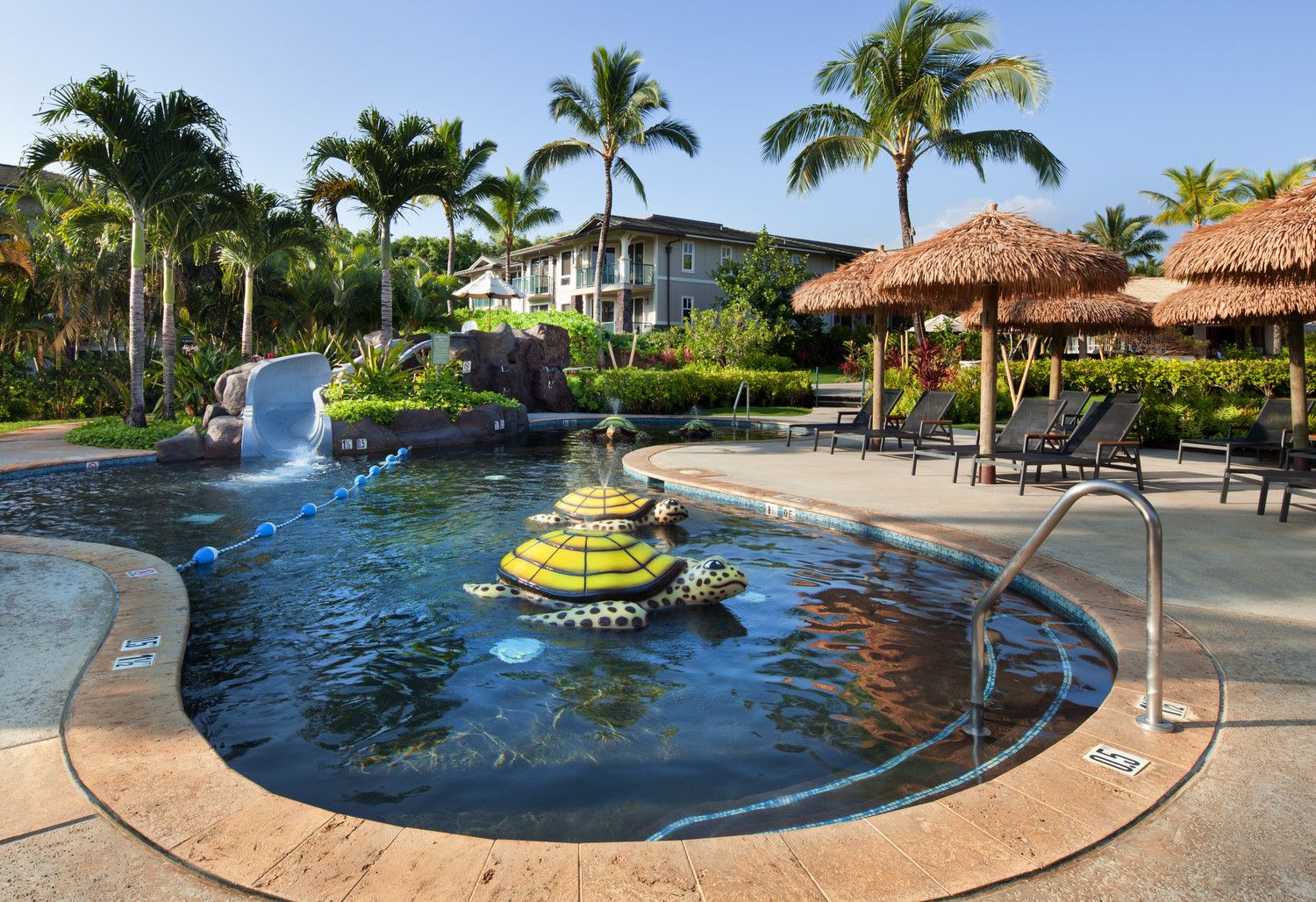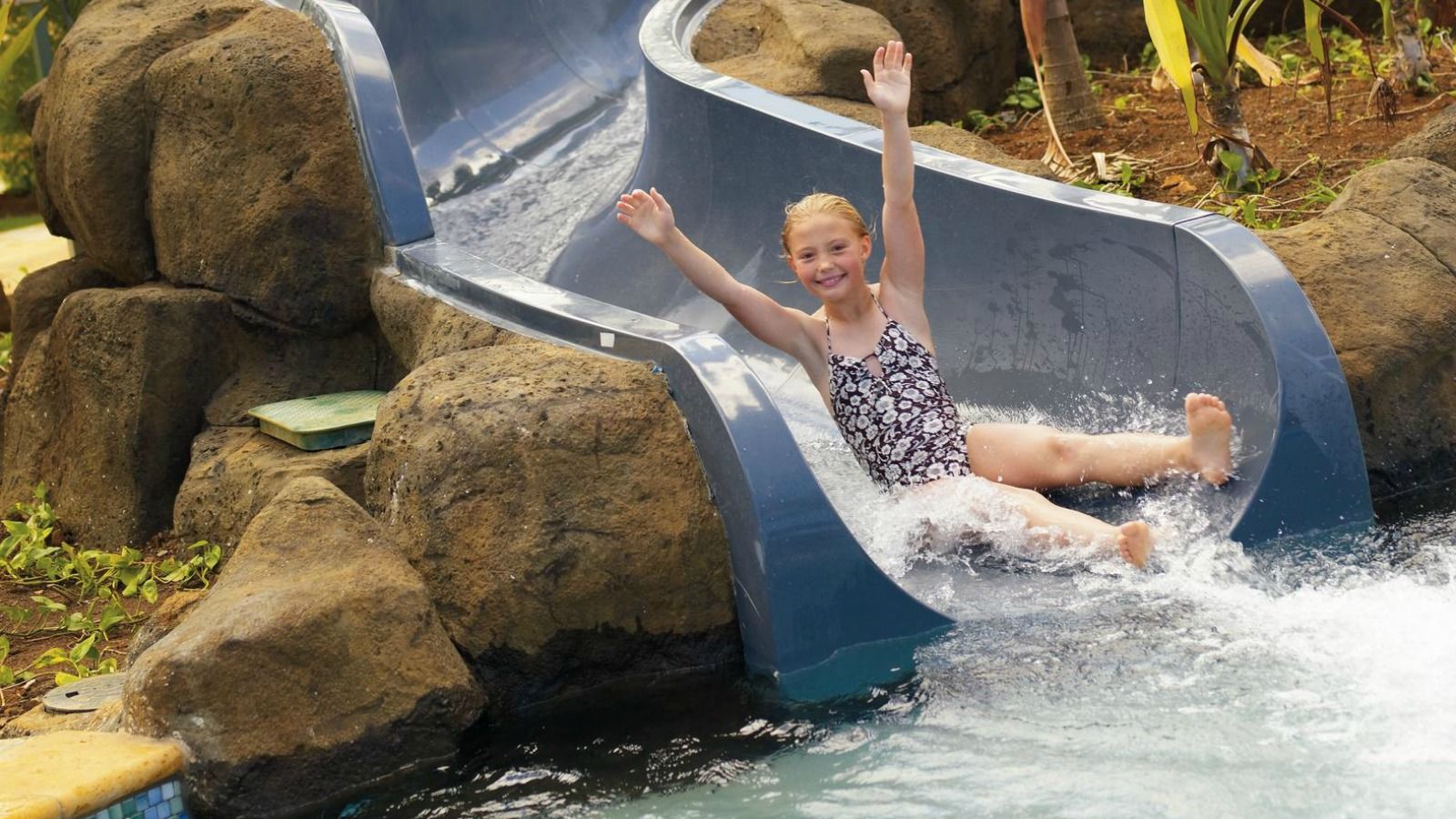 Children's Pool
Children will enjoy making new friends at the resort's keiki (kids) pool, which comes complete with a child-sized slide and a Hawaiian honu (turtle) that will keep the kids entertained for hours.
Nā Pali Plunge Pool & Whirlpool
Located just steps away from the resort villas, this ocean view plunge pool invites you to restoration and personal rejuvenation. Immerse yourself in the sights, sounds and scents of the sea as you sun and swim at the resort's ocean cliffside. For early risers, pack your camera as the sunrise is amazing from this spot.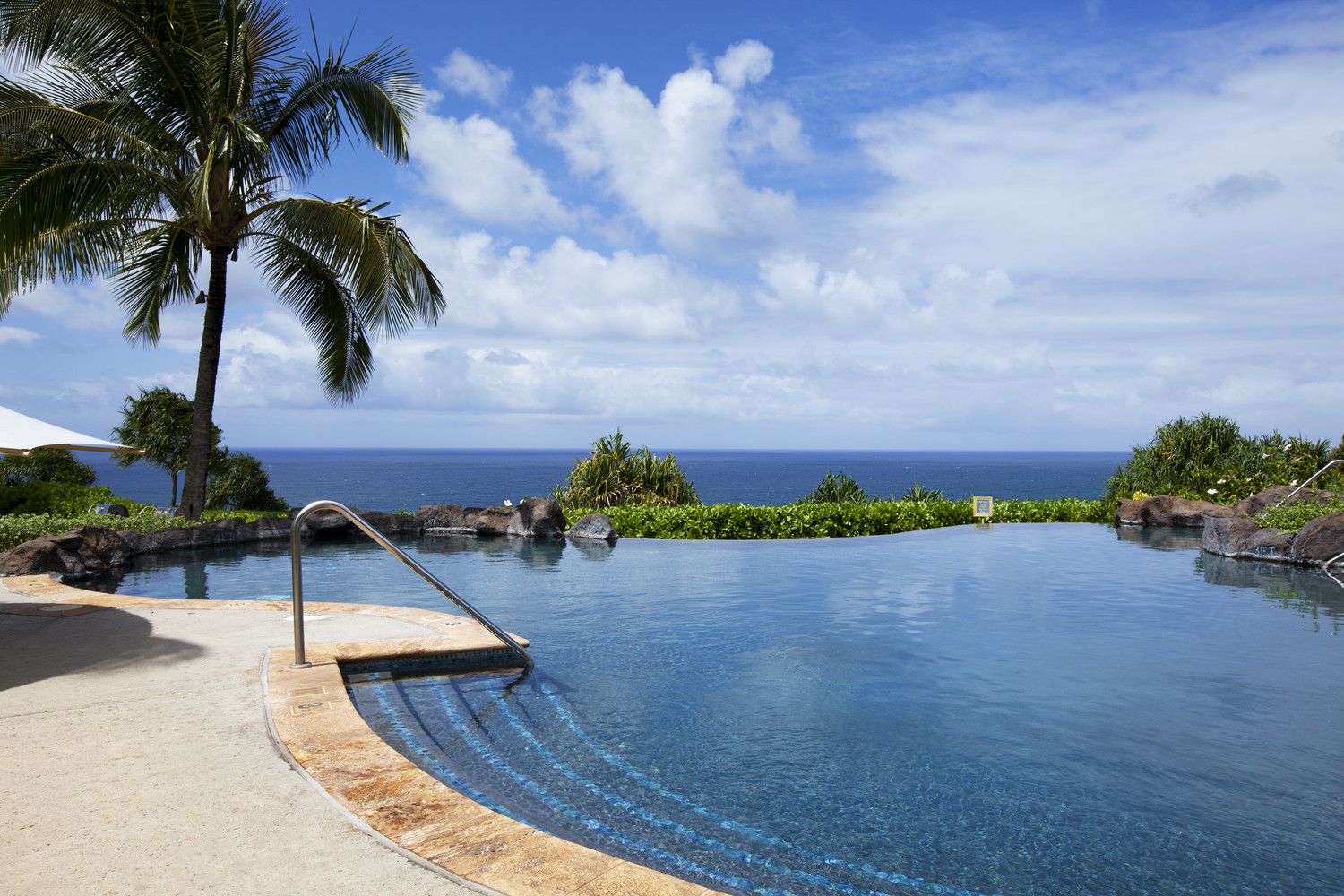 Mālie Plunge Pool & Whirlpool
The lush surroundings that envelop this tranquil plunge pool make it the perfect place for quiet, rest and rejuvenate after an invigorating day of exploration. Later, let your cares float away in the nearby whirlpool and bask in the glow of the Hawaiian sun.
Main Swimming Pool & Whirlpool
Refresh your body and renew your mind with a relaxing dip in the resort's large multi-level pool.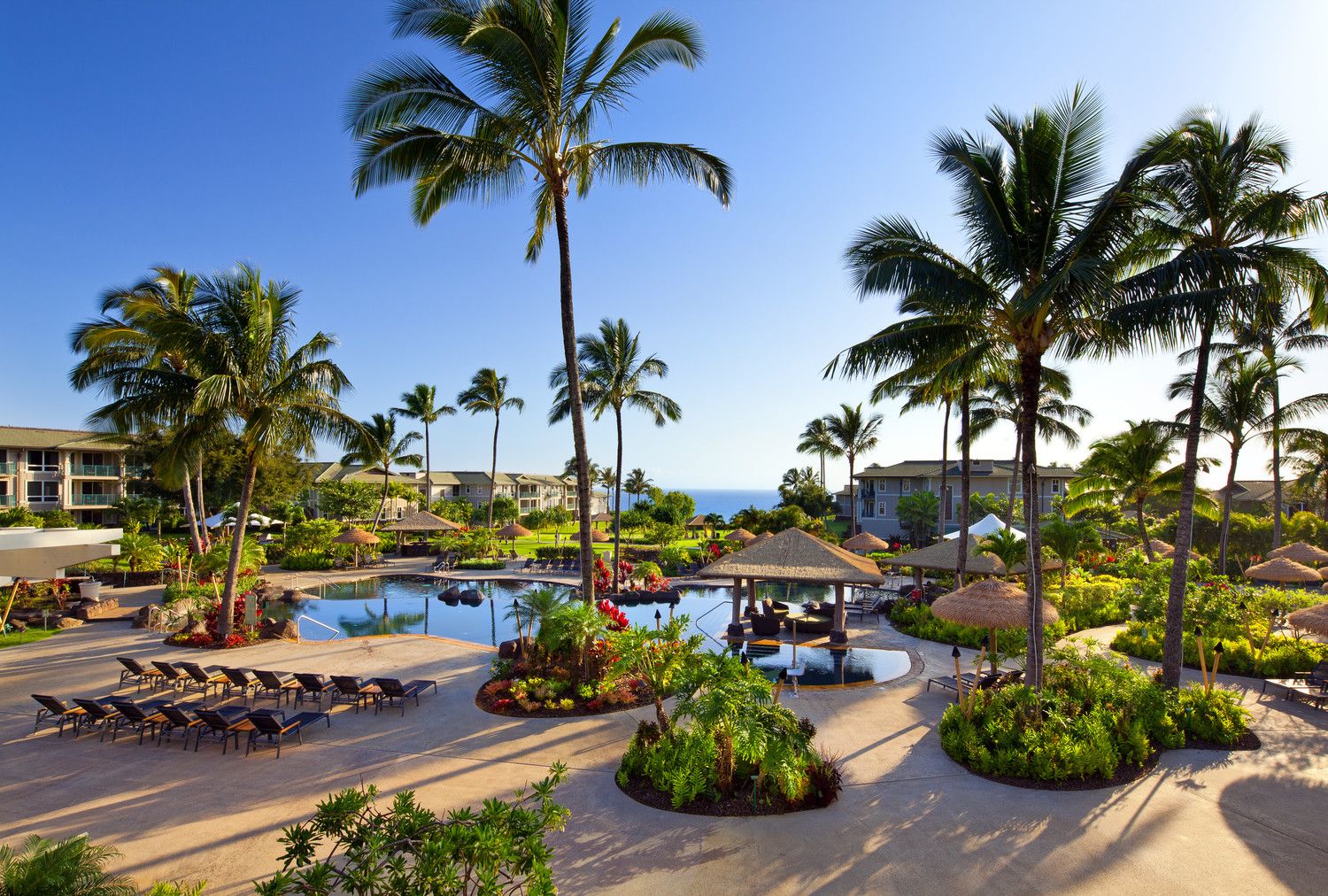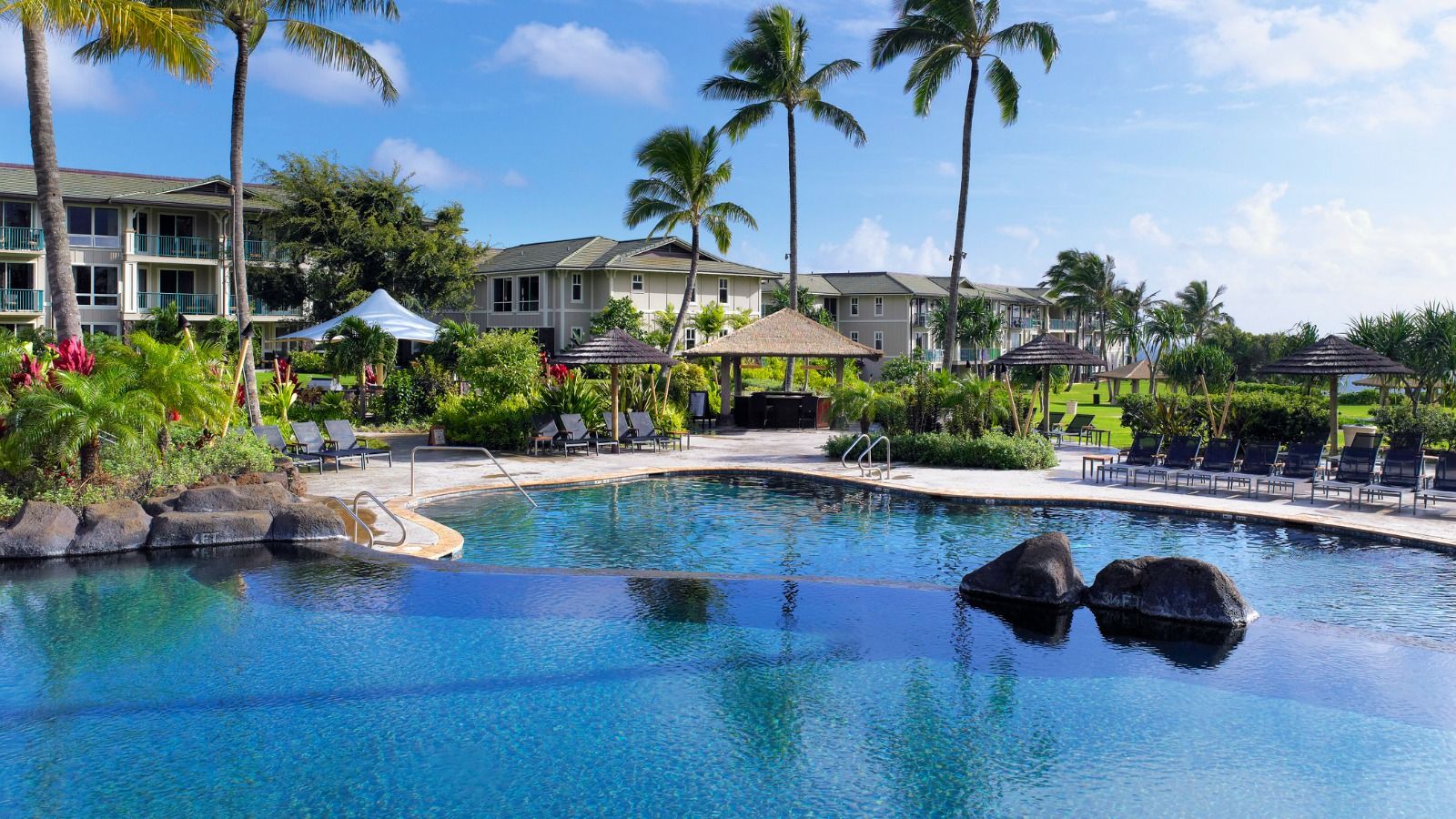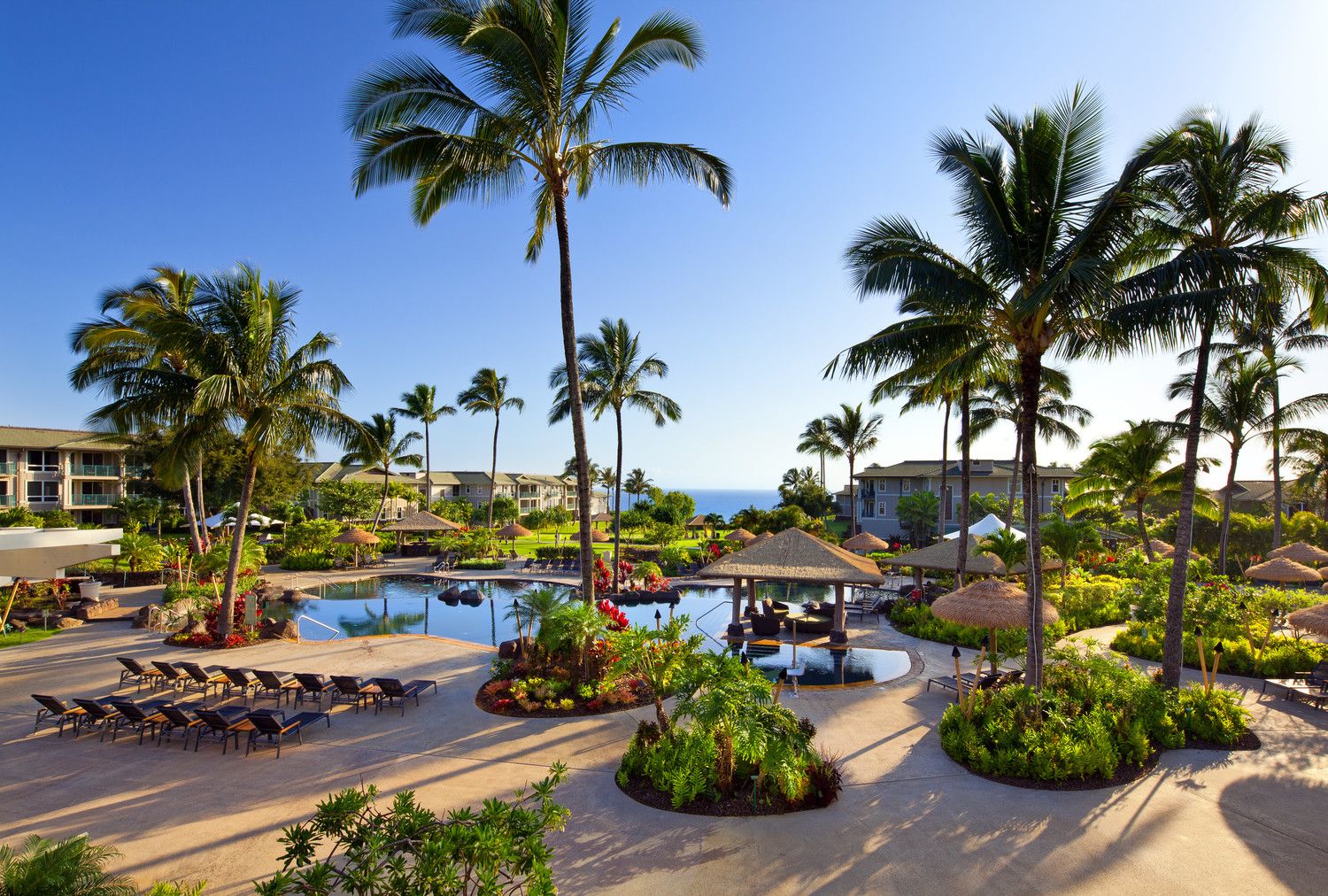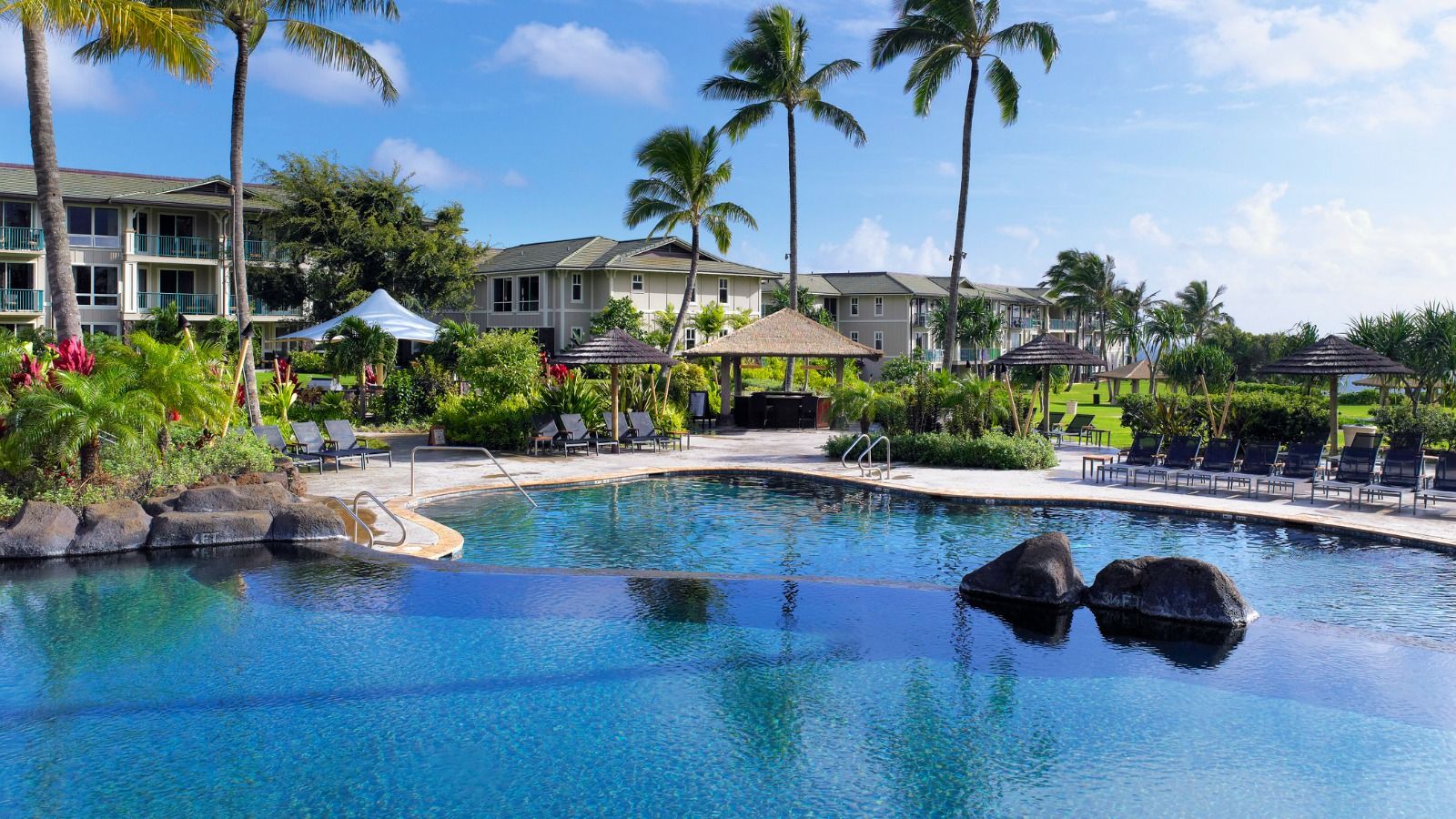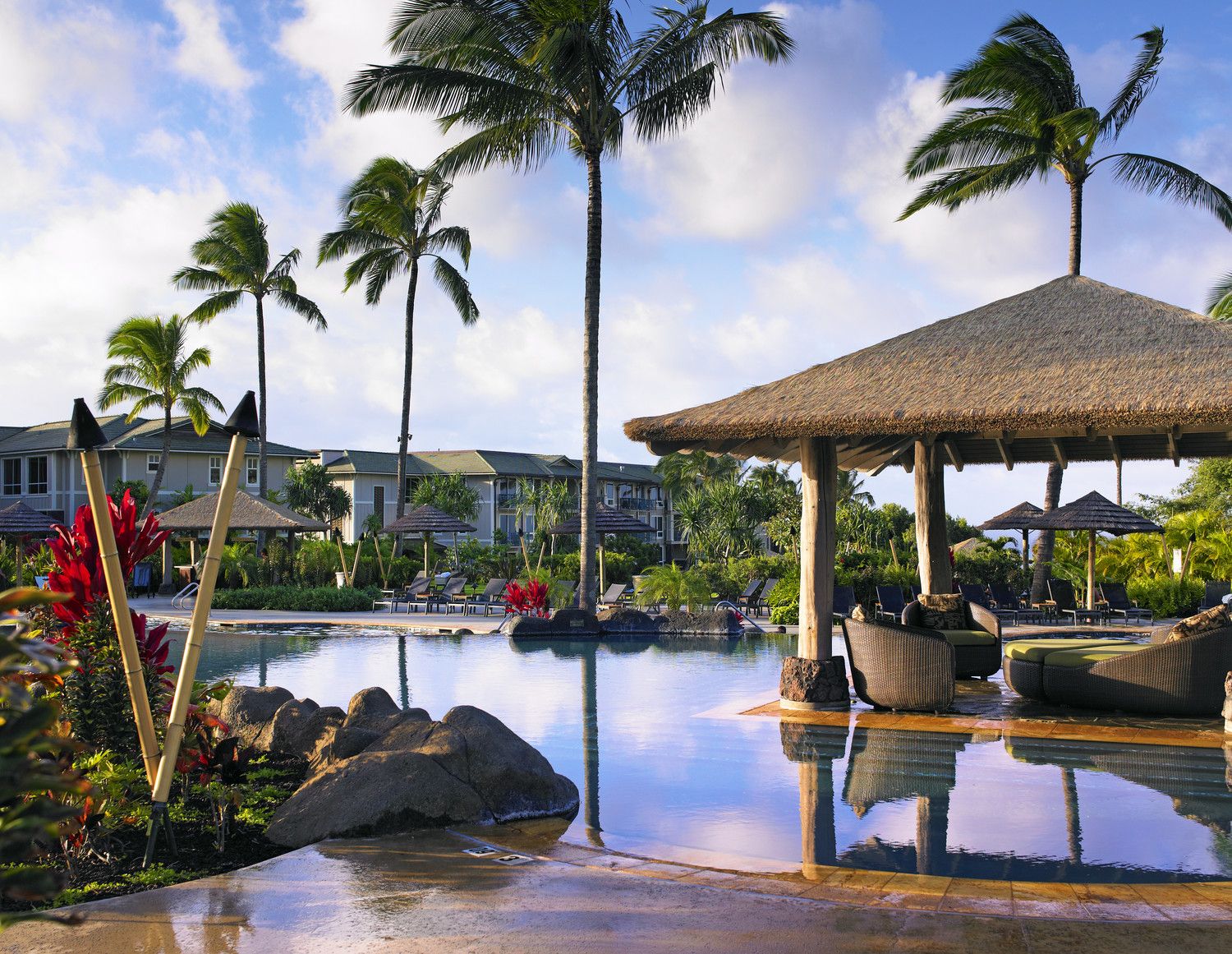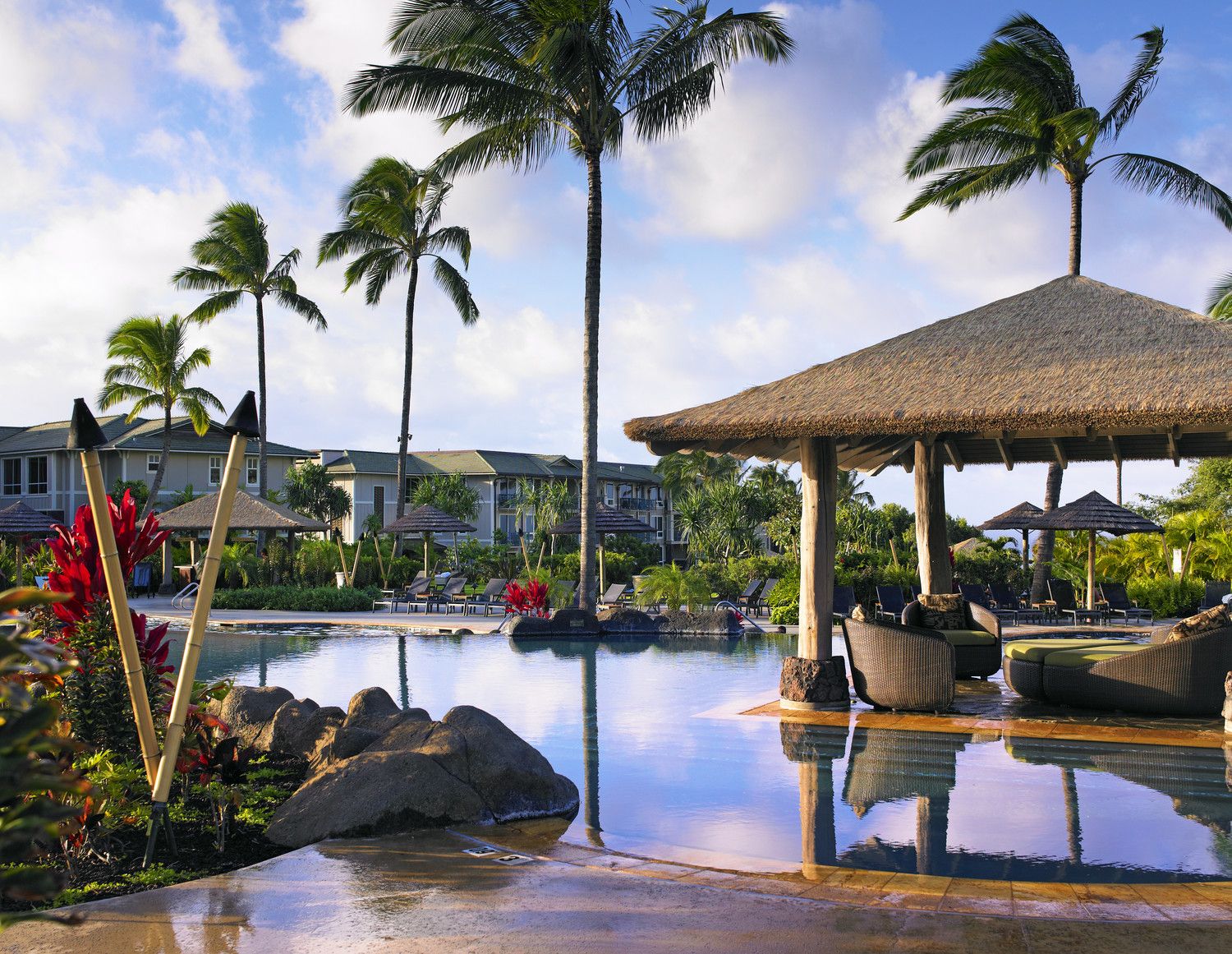 Poolside Papa'i
Relax in comfort in one of resort's poolside papa'i's, available for daily rental. Guests may book up to 30 days in advance of arrival through the concierge. To reserve a rejuvenating poolside papa'i, please contact the concierge at 808.827.8808 or send an e-mail.
Makai Lap Pool
Refresh your body and renew your mind in the Makai Lap pool available for registered Westin guests for lap swimming. Located off-site at the Makai Golf Club. Complimentary transportation via the resort's Princeville area shuttle.